Blommaert stands for quality!
Quality of the techniques used.
Quality of the materials and workmanship chosen.
Quality of our services.
These three guarantee the durability of our customers' investment.
Blommaert has been a specialist in sustainable and future-oriented aluminium applications since 1978. More specifically, we focus on sliding hatches and aluminium constructions for industry applications. We are also market leader in the production of aluminium hatch covers for inland shipping. Blommaert is active worldwide with over 75 employees in two locations, in Wijnegem and Rotterdam, and a sales and after-sales service in Brazil 
Blommaert is known for delivering complete packages. As an integrated production company, we always make our products to order, completely according to the customer's wishes. Our goal is to relieve the customer of all his worries. Therefore, we are responsible for communication with engineering firms and the in-between discussions and coordination of the subcontractors.
Building on our expertise in inland shipping, we have, over the years, also added aluminium structures for industry to our range, supported by advanced machinery. You can count on our engineering department to assist you in the realisation of your project. Our own assembly service ensures correct and safe installation. 
Blommaert also guarantees an excellent after-sales service by having its own maintenance technicians on standby 24/7 to assist you at any time of the day. Customisation, high-quality materials, innovation, an eye for detail and professional service are the common denominators of our service.
Founded by Philippe Blommaert
Focus: design of aluminum hatch covers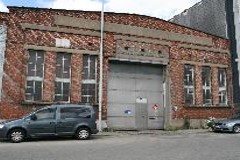 First production unit in Antwerp (BE)
Relocation from Antwerp to Wijnegem (BE) along the Albert canal
Introduction of hydraulic hatch cover crane and masts
Introduction of (after sales) service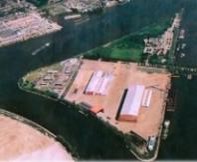 2nd establishment in Werkendam (NL)
New CEO Tom Blommaert
Son of Philippe Blommaert
Introduction of retractable roofs for the industry
Entry into the Brazilian market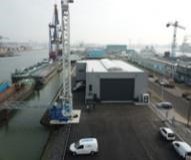 Relocation from Werkendam (NL) to the Port of Rotterdam (NL)
New head office and production hall with automatic laser and bending cell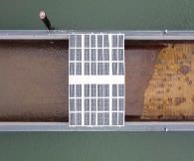 Introduction of ultra-thin integrated solar cells in collaboration with Wattlab